On 31st July 2013 our Silk (Harropine Silk An Steel at Ladygrove) had two puppies sired by the lovely Ethan, (Demerlay River Rapids at Brockfield).
Silk had two beautiful girls, Dove stayed with us with & the other girl ,Phena, is owned and loved to bits by Elizabeth & David Johnstone (who originally hoped to have a fawn dog pup to show and ended up with a brindle girl who loves to race)
Ladygrove Lovey Dove (Dove) & Ladygrove Dosey Doe (Phena)
We took weekly pictures of the girls as they grew
.The first 8 weeks are in the gallery below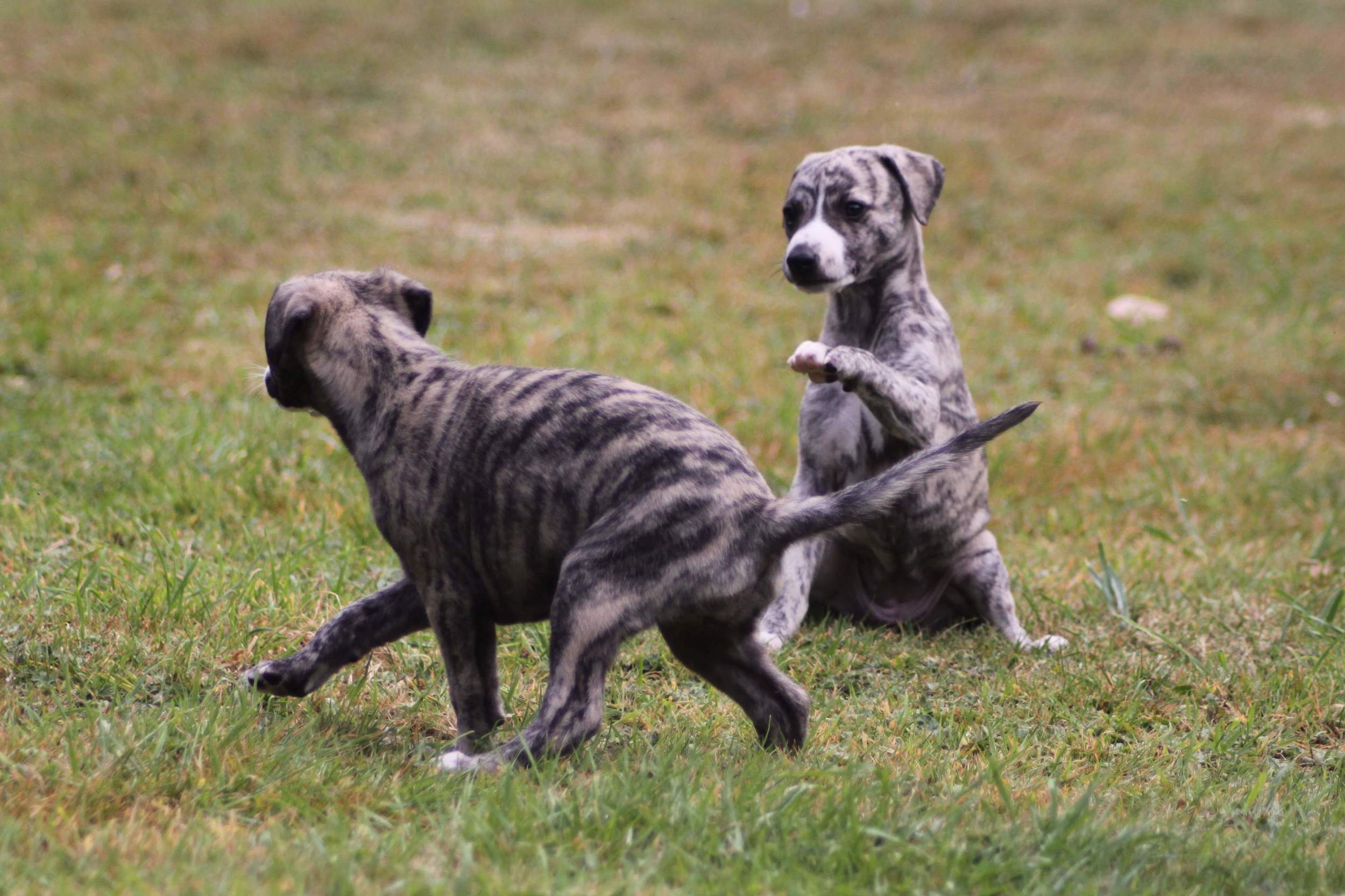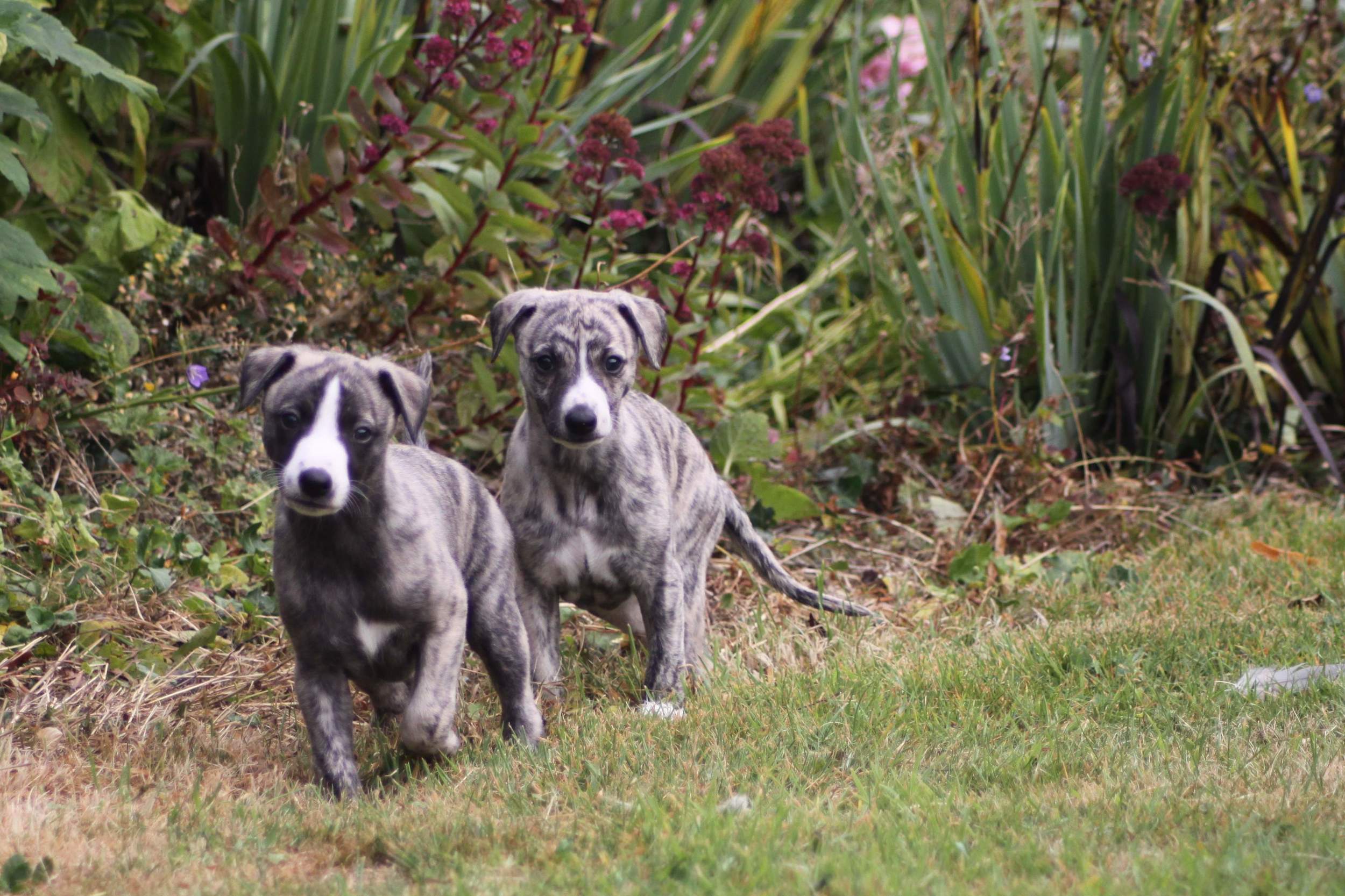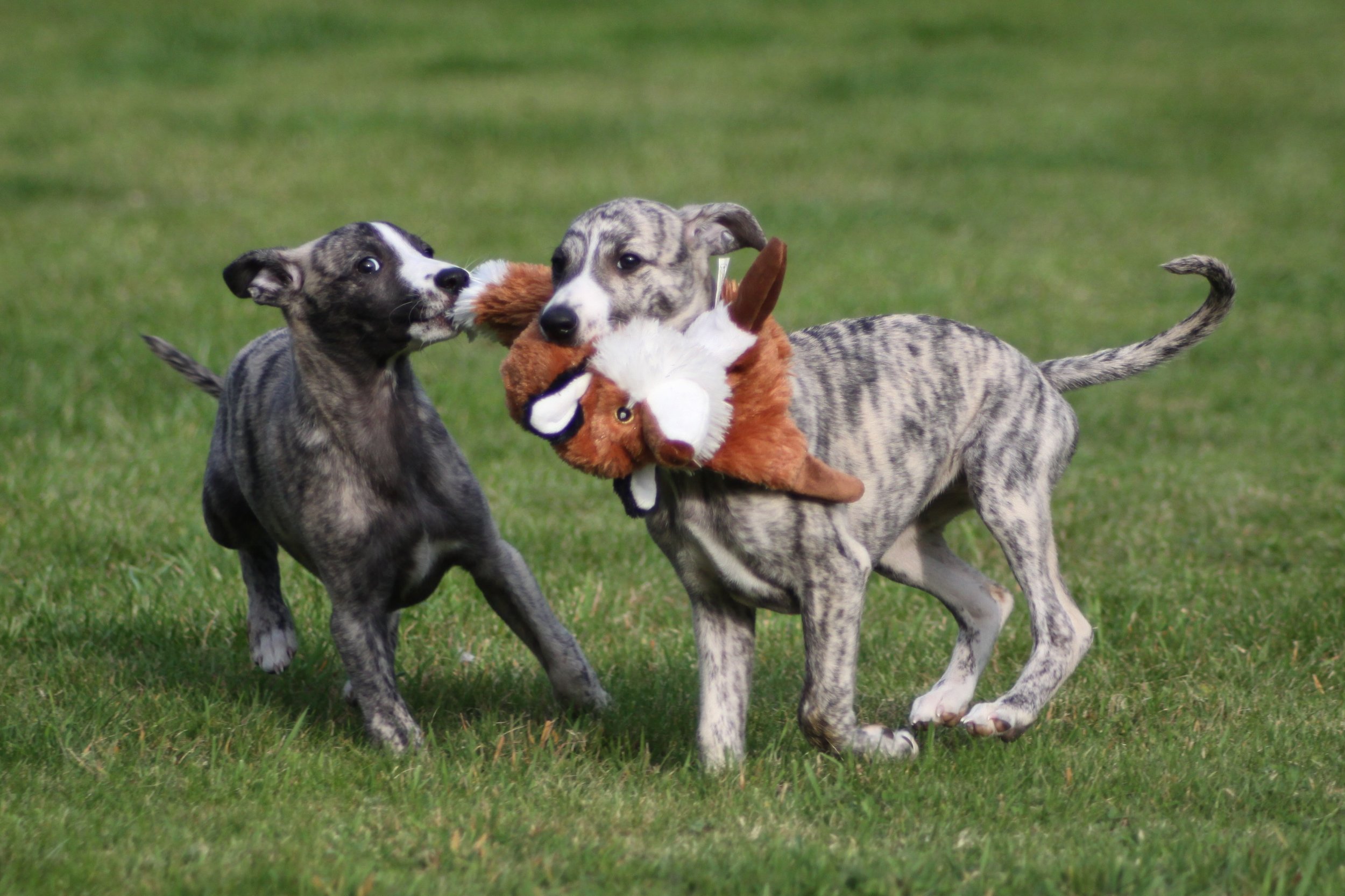 A year later Elizabeth and David made the long journey up to visit us ,below are a few photos of the sister's reunion.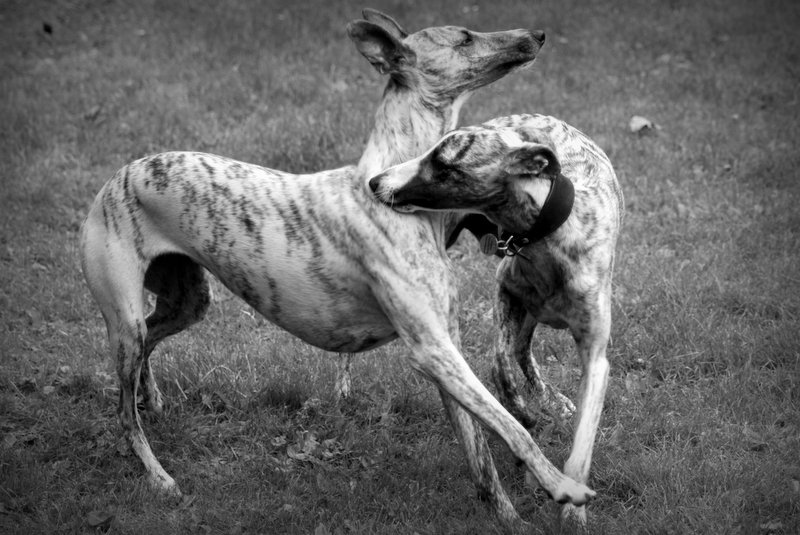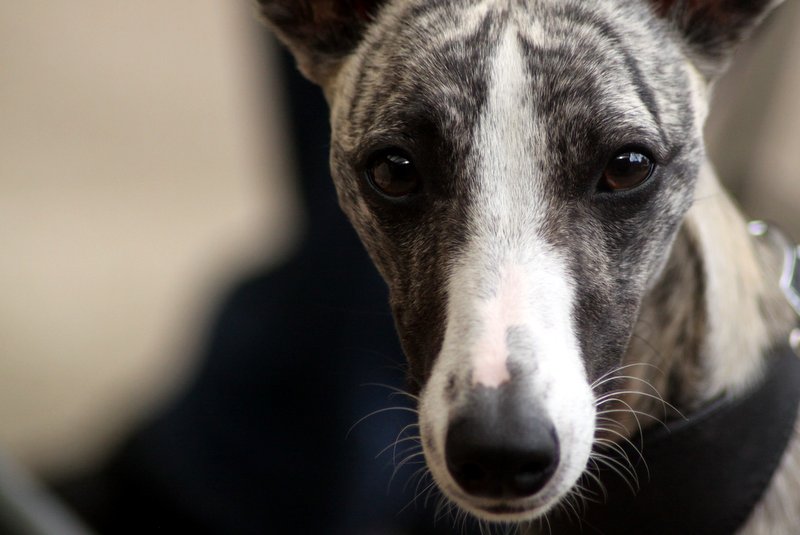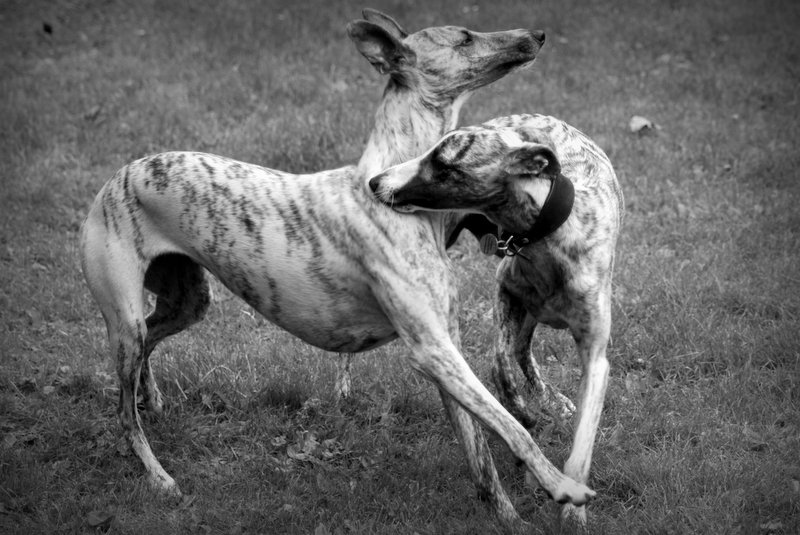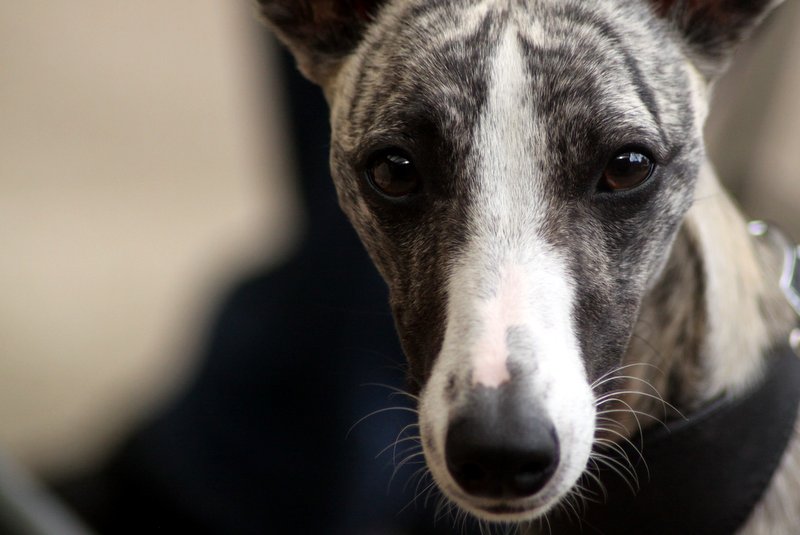 Phena really didn't enjoy her first taste at showing so her owners decided to let her try racing and lure coursing, she took to it straight away and is now a qualified racing whippet and excels on the lure.
We're very proud of their achievements.
A beautiful whippet of correct size with a super temperament and fit for function !
Elizabeth wrote a few words about the start of Phena's career as a racing/coursing whippet....
Phena qualified as a racing whippet at West Somerset Pedigree Whippet Racing Club in 2014. The course is about one hundred and fifty yards and straight but we discovered she really likes to run over a long distance. We started to take her lure coursing as the course can be up to six hundred yards long and she has great stamina.
We took her to the BSFA (British Sighthound Field Association ) at Newbury for the first time in May and she came 3rd in her class with a good score. In July she achieved BIC(Best In Class)
The dogs run in pairs but are scored individually on stamina, agility, enthusiasm, endurance and following the lure. There are 4 classes altogether and Phena's score put her 4th out of 44 whippets.
She has recently taken part in the Sporting Whippet Club competitions which aims to simulate traditional hare coursing as closely as possible. The dogs wear the traditional knitted collars and the course has several very sharp twists and turns. She will be taking part in more of these next season.
Phena loves all forms of racing as she is a very lively, high energy little girl. At home she is the sweetest companion and friend to all the family.
Thank you Elizabeth and David for giving Phena such a wonderful home, she's a credit to you both.
"run like the wind beautiful girl"